Home | Nick Ciocca Making Golf History!
Nick Ciocca Making Golf History!
Devon Prep Junior Nick Ciocca – a University of Notre Dame commit – clinched the school's first ever PIAA Individual Golf State Championship on Tuesday, October 18th. The two-day tournament was held on the Blue Course at Penn State University.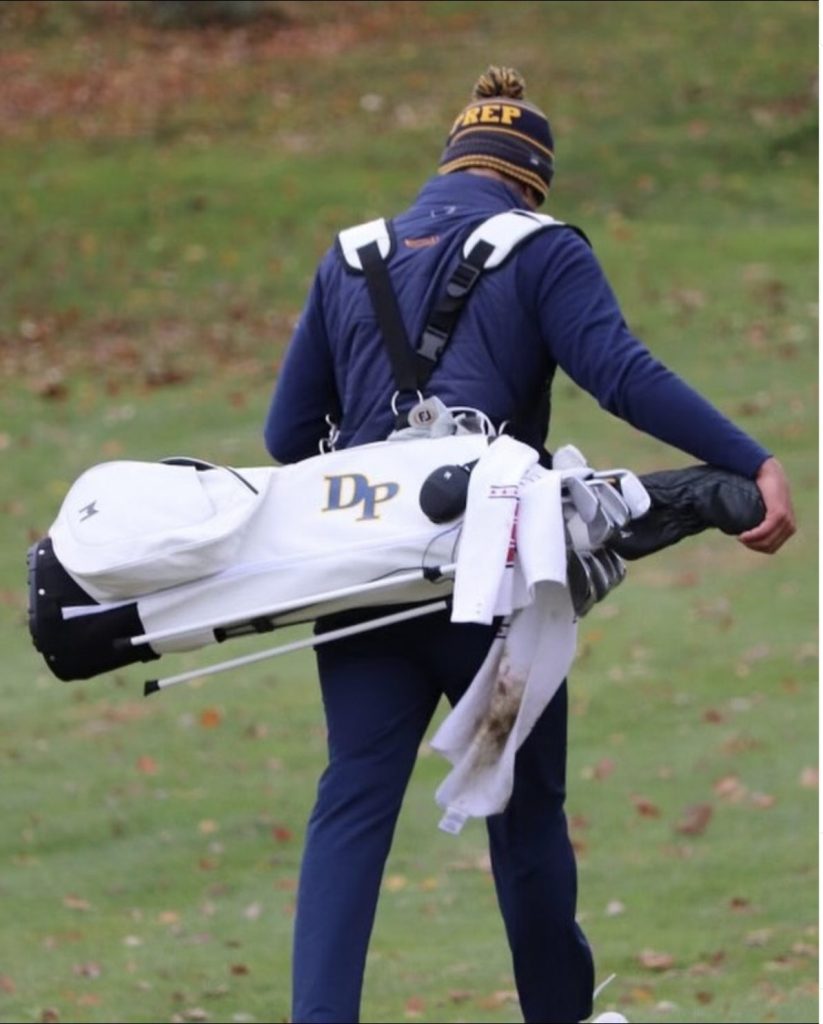 This was Nick's third consecutive year qualifying for the Individual State Tournament. In his first foray as a freshman, he finished tied for 18th and as a sophomore he finished in a 7-way tie for 6th. He broke through in 2022 in a big way, where over the two days Nick scored a total of 138 – a 2 under 70 on day one, and 4 under 68 on day two – to secure the championship by 1 stroke over Jacob Wolak from Slippery Rock, who shot a 67 on day two.
Nick won the District 12, and Philadelphia Catholic League Championships in 2022, while also helping the Tide Golf Team finish the regular season in third place behind St. Joe's Prep and LaSalle College High School.
Also qualifying for the individual state tournament, and respectively finishing in a 3-way tie for 11th at +8 was newcomer Jon Curran '25. Both John and Nick are legacy Devon students as their fathers Jim '87 and Nick '93 are both Devon Alums.
The District 12 Champion Devon Prep Golf Team will attempt to defend their State Title and repeat as 2A State Champions today, at Penn State as they take on Lake Lehman, Delone Catholic, West Shamokin and Sewickley Academy. The team championship is scored over one day, where the top four scores for each team will count.
Representing the Tide will be PJ Duffy '23, Jack Dente '23, Kidder Urban '23, Nick Ciocca '24 and Jon Curran '25. This is the 5th consecutive year that the Devon Prep Golf Team has competed in the PIAA 2A State Championship.