Home | Student Life | Fine Arts | Art Curriculum
Art Curriculum at Devon Prep
The Visual and Sculptural Arts curriculum at Devon Prep is geared towards supporting expression, creativity and innovation. Students are challenged to analyze and comfortably talk about Art through learning about Art History and Contemporary artists. Students participate in critiques and are given the experiences to build foundational art skills.
Middle School Art
The Middle School Art curriculum focuses on students becoming innovative, confident thinkers and exploring a variety of materials. Using Art History and Contemporary Art as a basis for inspiration, projects are always hands-on and engaging. Students in 6th and 7th grade are enrolled in general Art classes appropriate for their age level and cognitive development. 6th graders take Discovery Art and 7th takes Art Explorations. Students in the 8th Grade have the choice to take Art as an elective and this is the Experienced Art class. There is also a Middle School Art Club.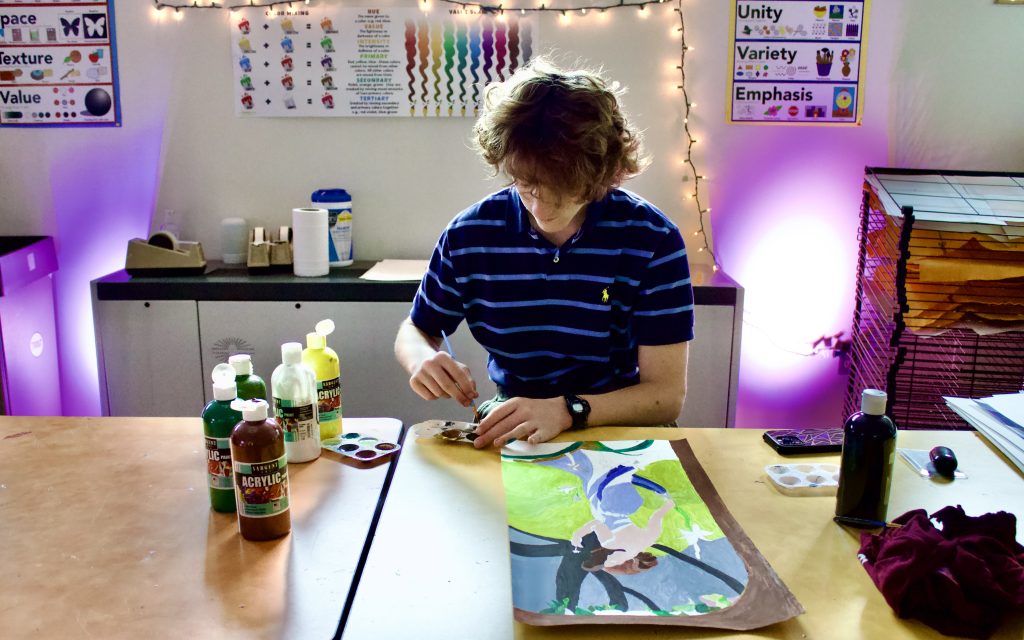 High School Art & Design
The High School Art program has an underlying focus on cross-curricular Art & Design. Electives are geared towards the introduction of 21st century careers within a variety of art & design fields. Opening their horizons towards professional paths which gives them the skills to problem solve with confidence.
Electives offered at the High School level: Art 101 & 102, MakerSpace: Sculpture and Construction, Graphic Design, 3D Printing, Ceramics, Design Materials and Methods, Advanced Art and AP Art.