Home | Application Checklist & Deadlines
Application Checklist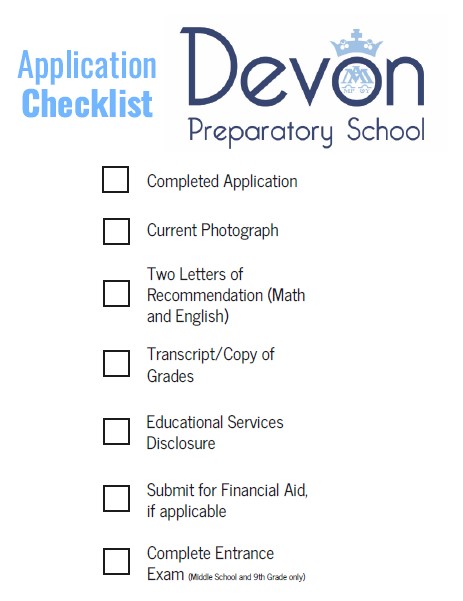 Deadlines
The deadline to apply to 9th Grade (Class of 2026) for the 2023-24 school year is Friday, December 1st, 2023.
Completed applications submitted by December 1st, 2023 can expect an admission decision by Friday, December 15th, 2023 and will have a deadline of Monday, January 24th, 2024 to accept.
Any application completed after December 1st, 2022 is subject to a wait pool.
Admission decisions from the wait pool will be made starting in February, 2024.
Applications to the Middle School (6th, 7th, and 8th Grade), as well as transfers into 10th or 11th grades, occur on a rolling basis and are dependent on whether or not there is space remaining in the class.