Home | Devon Prep awards three Alumni
Devon Prep awards three Alumni
On Sunday, October 6th, 2019 Devon Prep held its annual Alumni Awards Mass and Brunch on Campus. During the event, two alumni were inducted into the Sports Wall of Fame, Bernard "Buzz" Breslin '76 and Kevin Gallen '96 while Dr. Richard J. Battafarano was awarded the prestigious Alumni Achievement Award for excellence in the medical field.
---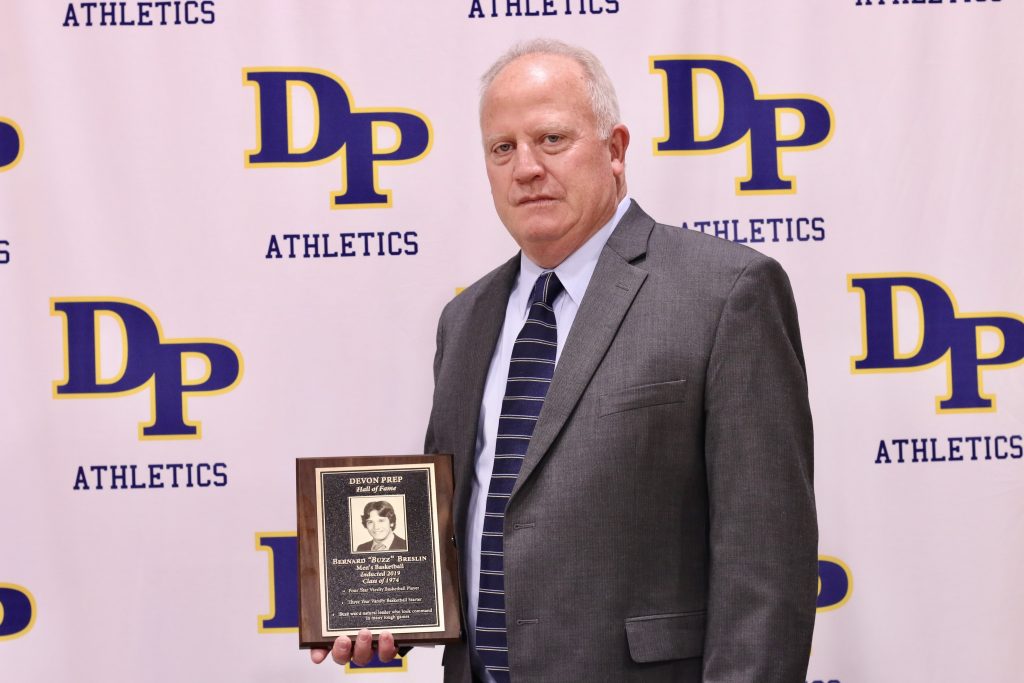 Bernard "Buzz" Breslin graduated from Devon Prep in 1976. Buzz quickly became a fan favorite swinging between both the JV and Varsity team as a freshman. Over his tenure at Devon, Buzz earned four varsity letters in basketball and was a varsity starter during his Sophomore, Junior and Senior years. Buzz was best known for his natural leadership abilities and his accuracy as a passer and shooter. He finished his career in the school's top 10 in both scoring and assists. When the team faced adversity, Buzz was always the guy to pull the team together. Buzz was inducted by his brother Frank '75 and many family members came to support Buzz for his achievement. Buzz currently resides in Havertown, PA.
---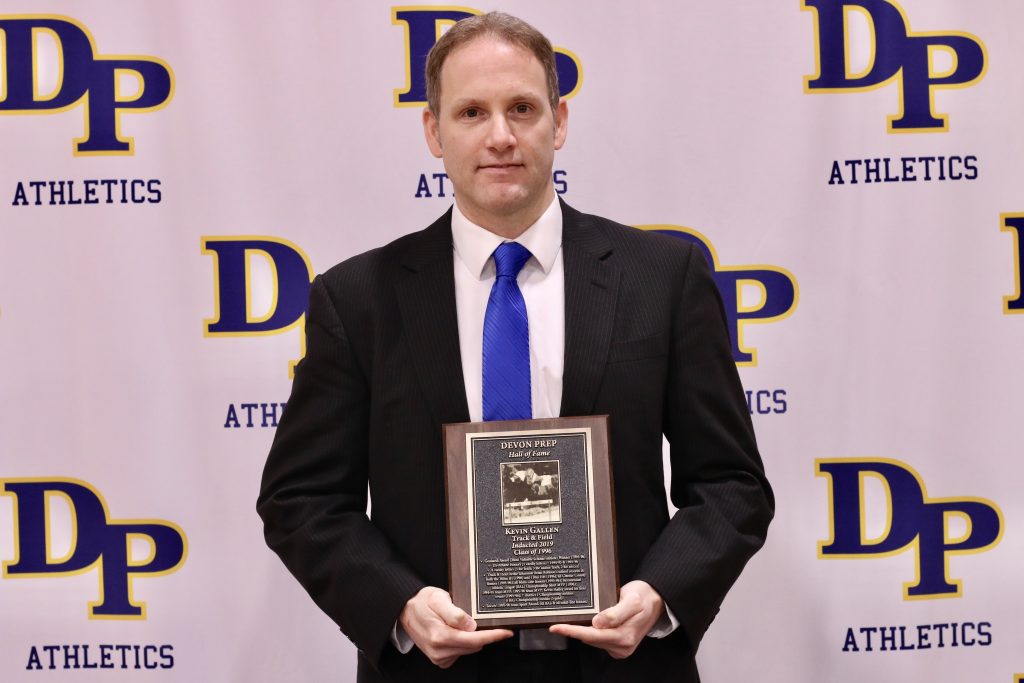 Kevin B. Gallen '96 attended Devon Prep from 7th-12th grades and participated in athletics in almost every season during that time frame. Kevin began to excel in track and field during his freshman season, and moving into his sophomore year began to focus on hurdles. Kevin's breakout came during his Junior and Senior years, where he placed first in many meets and qualified for league championships. In his senior year, he tallied four gold medals and earned league MVP. He continued his success during District Championship where he earned four more gold medals and just missed qualifying for States. Kevin currently resides in Yardley, PA with his wife and daughter. Kevin was inducted by his parents, John and Issy Gallen.
---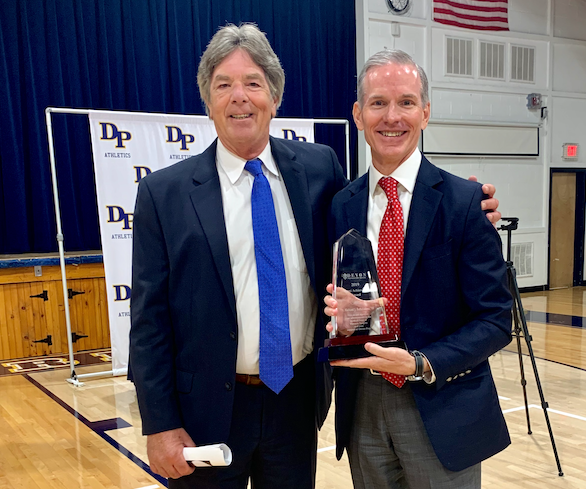 Dr. Richard J. Battafarano graduated from Devon Prep in 1980, Haverford College in 1984, and Hahnemann University of Medicine in 1988. He then did his surgical internship at Abington Memorial Hospital before moving to the University of Minneapolis for his General Surgery residency. While a surgery resident, he completed his Ph.D. in Biomedical Sciences in 1997. He began his career in General Thoracic Surgery at the Washington University in Saint Louis School of Medicine primarily focusing his clinical and research efforts on patients with lung and esophageal cancer. He currently is an Associate Professor and Chief of the Division of Thoracic Surgery at the Johns Hopkins University School of Medicine and Regional Director of Thoracic Surgery for Johns Hopkins Medicine. Over his career, he has authored over 50 peer-reviewed manuscripts and multiple book chapters and invited commentaries. Dr. Battafarano currently resides in Baltimore, MD with his wife and has three grown children. In addition to his clinical and family responsibilities, he is a member of the Order of Malta which is a lay Catholic religious order that is active in 120 countries caring for people in need through its medical, social and humanitarian works. Dr. Battafarano was inducted by Mr. Michael Collins '68.

Devon Preparatory School is a private, Catholic, college prep school, grades six to twelve focused on the holistic education of young men for life.