Home | 2022 Alumni Achievement Award Winner
2022 Alumni Achievement Award Winner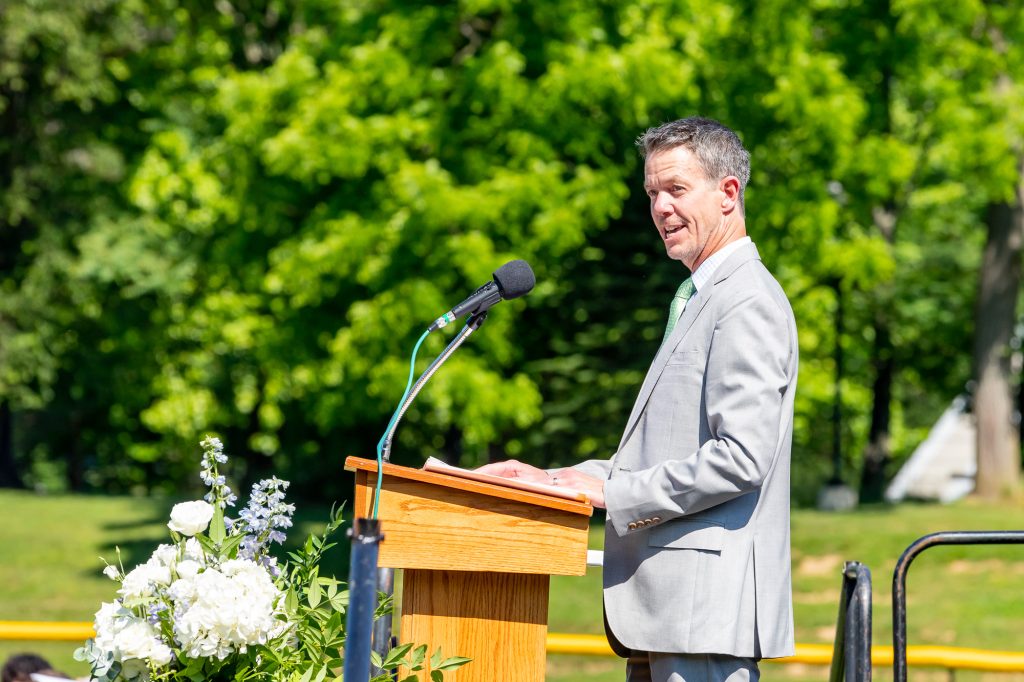 Lee Wybranski '87 Receives the 2022 Devon Prep Alumni Achievement Award
Lee Wybranski has been a professional artist since 1992. He formed his company in Philadelphia in 1995 (then known as Group W Art Works) as a fine art and graphic design studio and the exclusive publisher and agent for his work. On January 2, 2012, the business opened doors at its new location in Flagstaff, Arizona, and in 2013 the business changed its name to Lee Wybranski Art & Design (LWAD).
Since establishing the studio, Wybranski has completed numerous commissioned artworks and published editions related to the game of golf, including landscapes, portraits, and event posters. His portfolio includes commissioned artwork for clients ranging from St. Andrews Links Trust to Polo Ralph Lauren to Seminole Golf Club.
Lee is perhaps best known for the posters he produces each year for golf's Major Championships, especially the U.S. Open. 2022 marks the 15th year he will be creating the official poster for the National Championship. Lee enjoyed a career year in 2018, creating artwork for the U.S. Open, The Open, the PGA Championship and the Ryder Cup in Paris. His posters have become highly collectable and his originals are owned by many prominent clubs and Tour players, including Jordan Speith, Dustin Johnson, Justin Rose, Rory McIlroy and Graeme McDowell.
2018 was also a busy year outside of golf, with Lee creating artwork for the 2018 NBA All-Star Game, The Spring and Fall Meets at Keeneland and the 2018 Miami Open tennis tournament.
LWAD is also a design house, specializing in logo development, branding and design for golf clubs and tournaments. In addition to branding dozens of private clubs, the firm has worked with the USGA since 2003, and now works with the PGA as well, designing the official U.S. Open and PGA Championship logos. The studio also has published hand-painted course guides for Cabot Links in Canada, the Old Course at St. Andrews, and Merion Golf Club near Lee's hometown.