Home | 2019 Devon Prep Golf Outing
---
Devon Prep Golf Outing Raises $106,000 – Joe Piscopo and The Midtown Men Entertain
On Monday, October 7, 2019, Devon Prep held its annual Golf Outing and Fall Bash, presented by WSFS Bank at the prestigious Gulph Mills Golf Club in King of Prussia.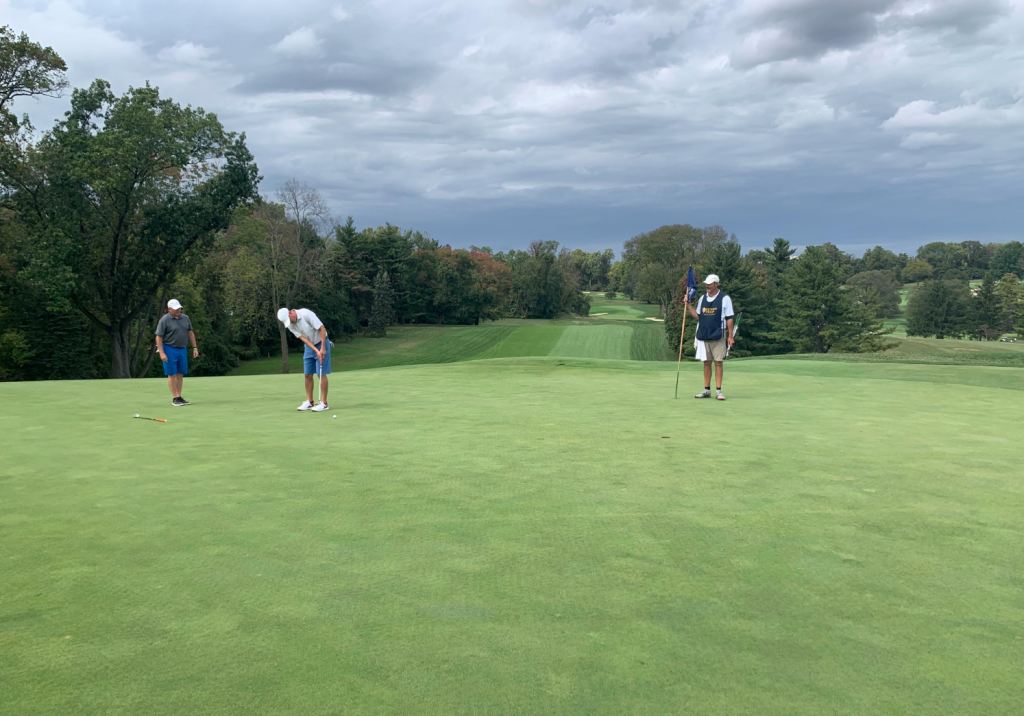 Over 90 golfers traversed the 18-hole course that's widely known as one of the best and most private courses in the nation and most struggled in the outings Shamble format, which maximizes and challenges each player's shot-making (or missing) ability.
After golf, there was a little bit of everything. Dinner, drinks, silent auction, liquor pull and special appearances by Flyers greats Bob "The Hound" Kelly and Bernie Parent. All just a primer for what was to come.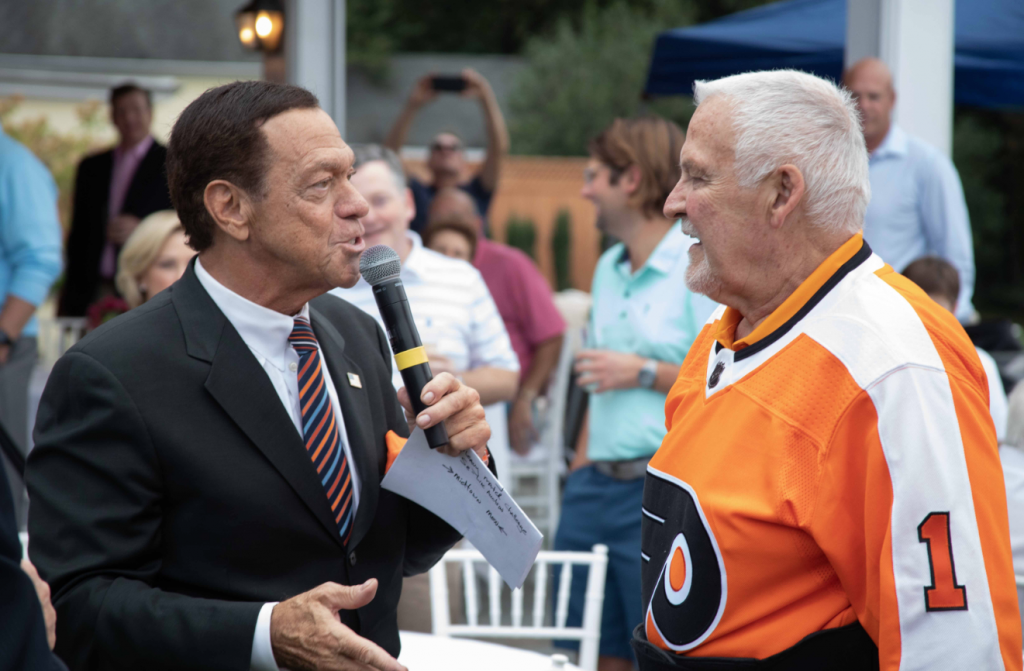 A crowd of over 150 people was pleasantly entertained by our Master of Ceremonies, Actor, comedian and former Saturday Night Live cast member, Joe Piscopo and The Midtown Men. Joe pulled out all the classics including a rousing rendition of New York, New York. Joe also found some time to help raise $66,000.00 towards The Dunleavy Challenge, Devon Prep's $1 Million dollar-for-dollar challenge created by Dr's Keith '87 and Katherine Dunleavy in support of The Capital Campaign for Devon Prep. Joe then announced the high octane, musical tour de force, The Midtown Men to the stage and the place lit up! The Original Cast of Broadway's Jersey Boys is the first vocal group ever formed by the principal cast of a high-profile Broadway show. Performing a 45-minute set of all the great hits by Frankie Valli and The Four Seasons, to throwing in some of Motown's greatest hits, they didn't disappoint.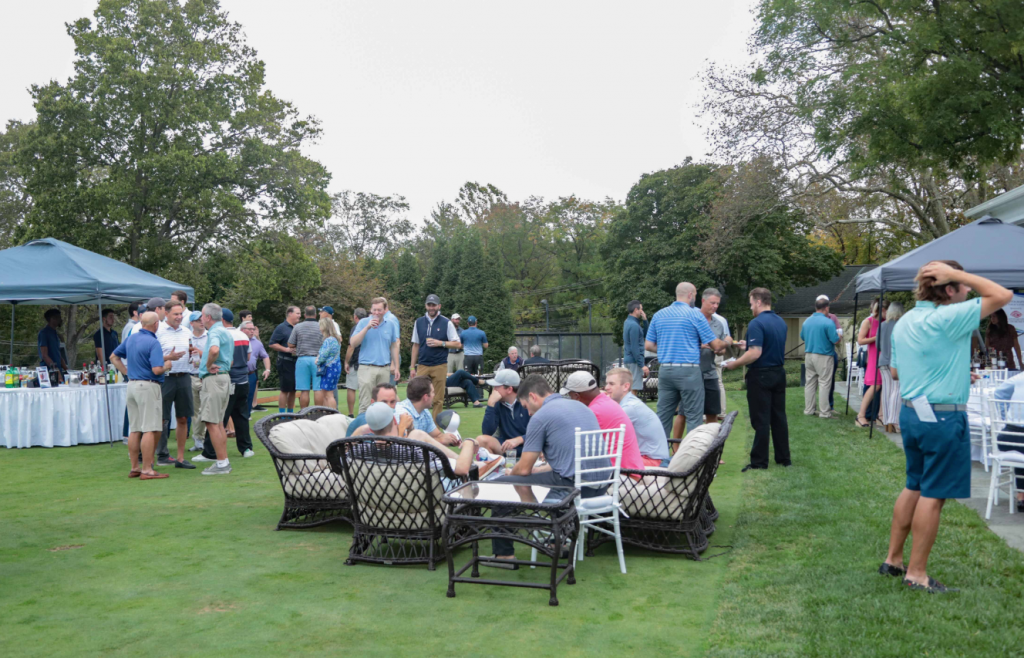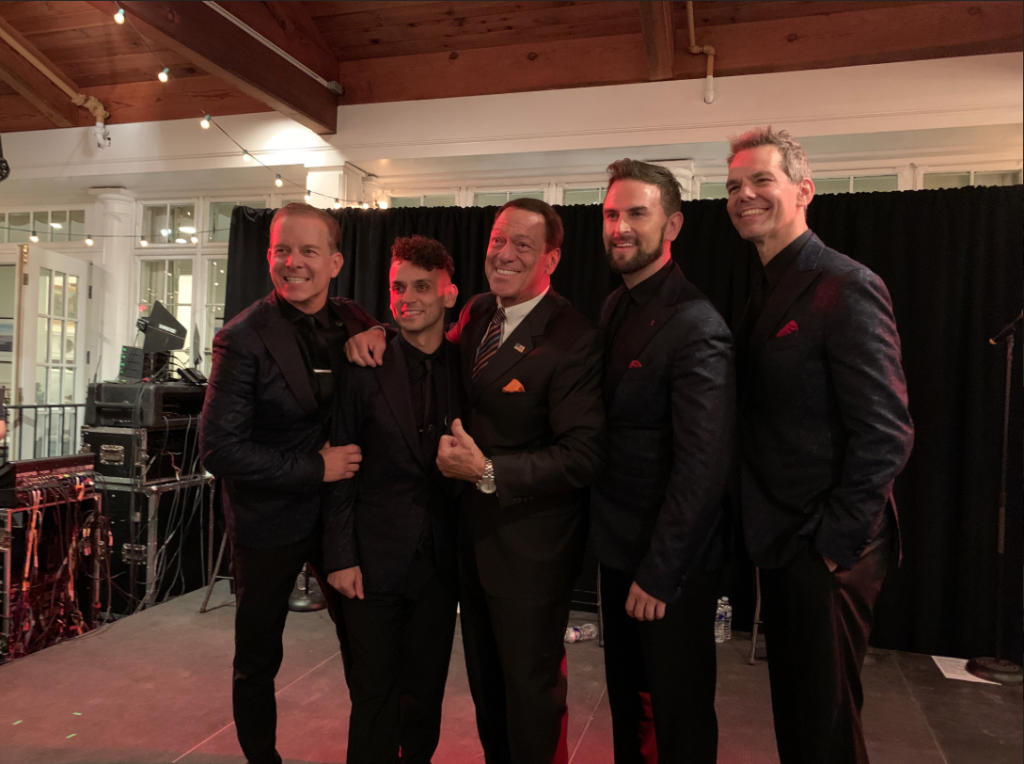 In the end, $106,000 was raised in support of Devon Prep and we're thankful to everyone who helped make the event a success.  Oh, What A Night!
---
Devon Prep would like to thank the following for their continued support:
Presenting Sponsor WSFS Bank
Ray and Shauna Mirra
Mike and Lauren Morrissey '03
Answering Service for Directors
Marty and Alisa Czachor
Ed Curran '88
Nick Meter '88
Jim Curran '87
Miller Flooring
Kim and Adrian Adams and Family
John Serock Catering
PARX Casino
The Kenneson Family
Brauhaus Schmitz
Doug Hager '96
EIR Healthcare
Grant Geiger '06
PABEC Systems

The Hardware Center
Delran Builders, Inc.
Peter DeMaio Allstate Insurance
Kreischer Miller / Liz Pilacik
GPAHU / Karen Weinlader Mardis
Active Image Media
KCB Print Resources
Nothing Bundt Cakes
Creative Financial Group
Pat and Kristie McCann – Patrick McCann '20
The Basile Family
Katie and Steve Mullin
Brian Crowe '81
Bernie Reilly
The Finnegan Family
Rad and Kell