Home | Student Life | Fine Arts | Theater Program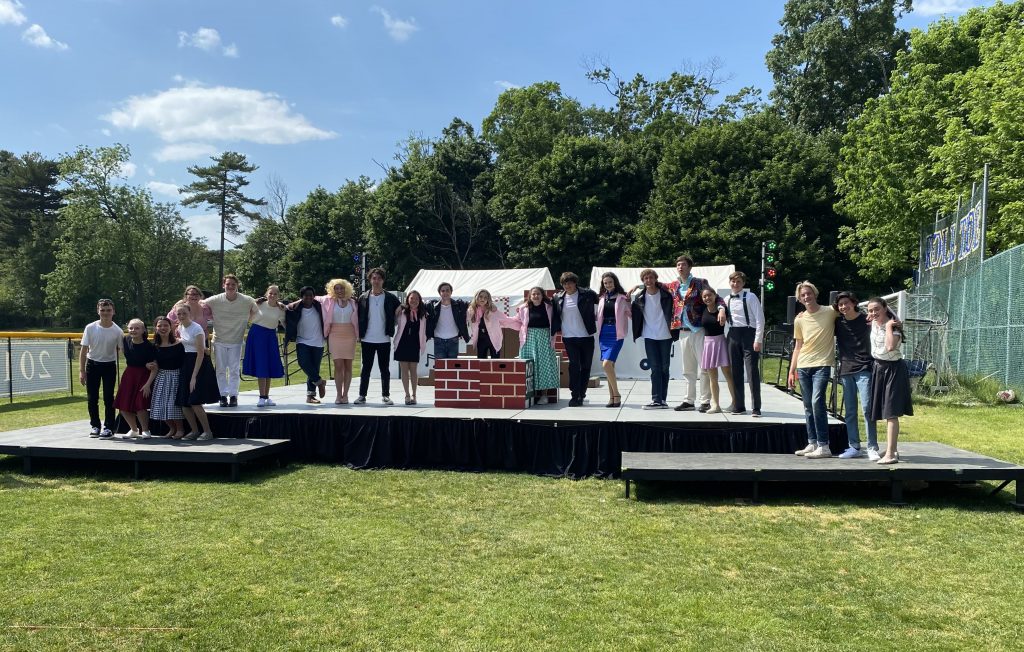 Thanks to the cast and crew of Grease for all of their hard work and dedication, especially in a less-than-normal year! The weekend of shows was fantastic and we're already looking forward to next year's production of Beauty & the Beast!
---
The Theater Program at Devon Prep includes a Fall Play and Spring Musical as well as a Drama Club. The musicals are run and coordinated in partnership with our sister schools, giving the boys an opportunity to socialize and artistically express with their peers. There is also a full stage crew for the Spring Musical which gives the boys the opportunity to build stage sets, manage lights and sounds as well as understand the inner workings of putting together a theater production.