Home | Giving | The Dunleavy Challenge
A Campaign for Devon Prep
The $5M Campaign for Devon Prep has been underway for some time and through the generosity of the Devon Prep Community, we have raised over $4.5M. We are now in the final stage of the largest Capital Campaign in Devon Prep history, and the successful conclusion of the Campaign is in sight!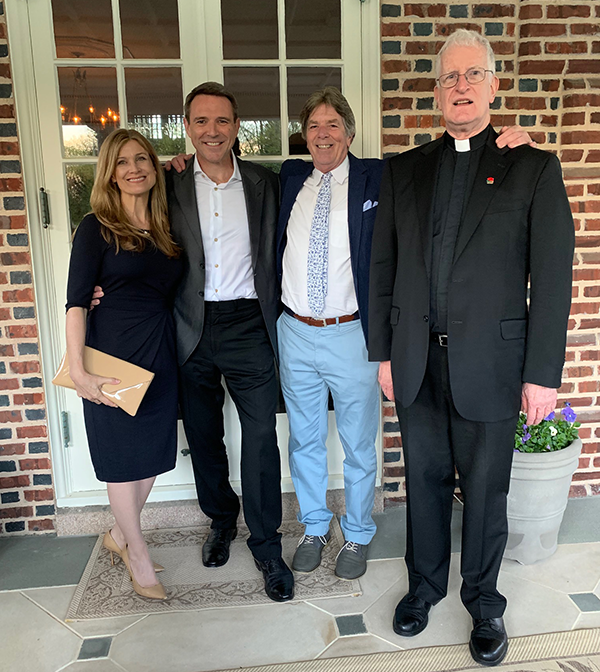 Recognizing that the educational foundation that he received at Devon Prep, all that Devon is today, and with a passion to strengthen Devon for the future, Dr. Keith Dunleavy and his wife, Dr. Katherine Dunleavy, have issued a matching challenge that will bring us to our Campaign goal and beyond!
By structuring their gift as a matching challenge, the Dunleavys are inviting others to join and support The Campaign for Devon Prep. They will generously match—dollar for dollar up to $1,000,000—all new Campaign gifts and pledges made by June 30, 2020—starting now!
This challenge in support of Devon Prep is an initiative within the Campaign for Devon Prep. The campaign's strategic priorities focus on optimizing the teaching and learning environment and growing the school's endowment to firmly position Devon Prep for the future.
If you have been considering a gift, or renewing your support, now is the time! You can double your impact!! Your gift today will help to meet our challenge and bring us closer to the campaign goal. If your employer matches your gift—your gift of $5,000 could become $20,000!
---
Currently raised: $916,000.00

We are only $84,000 away from completing The Dunleavy Challenge!

If you haven't made a donation yet, now is the time to consider a gift to help us achieve our $1 Million Dollar goal!!
---
How Can You Help?
Contact
Patrick Kane, Director of External Operations
610-688-7337 x179
development@devonprep.com