Home | Giving | Capital Campaign
Support Devon Prep
Devon Preparatory School has a proud history, and has remained true to the traditions and values of St. Joseph Calasanctius and the Piarist Fathers who founded it in 1956. As we look to the future, it is clear that sustaining our legacy requires strong enrollment and wise stewardship of our resources. To remain competitive among private schools in the area, and to reach our optimum enrollment, our facilities must be first class—reflecting the value of the education provided within. To remain financially strong we must build reserve and endowment funds to provide dependable long-term revenue, supplementing tuition.
The Campaign for Devon Prep with an overall goal of $5 million, is underway to fund these needs. This Campaign, focused on our existing facilities, our financial position and future opportunities for Devon Prep, is a transformational opportunity for the school. It will bring Devon Prep to a new level of maturity, transforming our campus and helping to provide a strong capital base to support continued growth and success.
Phase 1 of the campus improvement project, including the complete renovation of the Chemistry Lab, new windows and doors in the gym, campus electrical service upgrade, technology infrastructure improvements, and new boilers was completed in the summer of 2016. Phase 2, the total renovation of the classroom building was completed in the summer of 2017. Although the project is substantially complete, we still need to raise just over $1 Million to reach our goal. Ensuring Devon Prep's sustainability over the next sixty years and beyond requires the commitment
of everyone whose lives have been touched by it. Together, we will ensure that the Devon Prep experience and legacy will continue for generations to come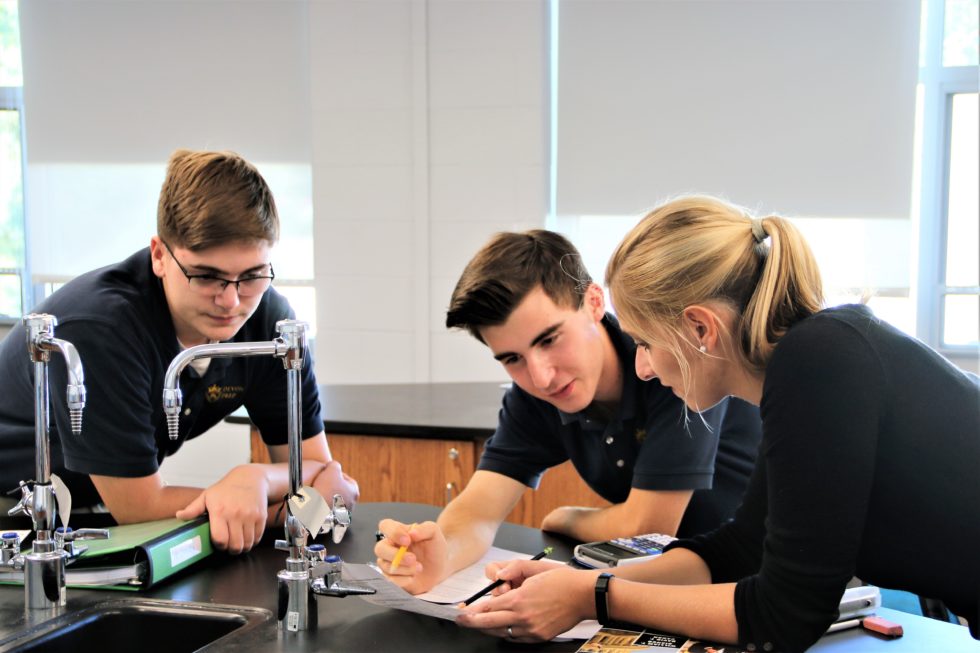 How to donate
If you would prefer to donate to the Campaign by mail, please download and fill out our donation form and mail it to:
Devon Prep Capital Campaign
Advancement Office
363 North Valley Forge Road
Devon, PA 19333
Contact
Patrick Kane, Director of External Operations
610-688-7337 x179
development@devonprep.com
Questions?
Visit our FAQ page to learn more